We are excited to be able to share Hero Central @ home with you. Check out the video lessons & parent guides below.
In June our
Elementary kids & Preteens
series is Press Play. When you learn to see yourself the way God sees you, you can live with true confidence. You can "get in the mix" and take on anything life throws your way.
Check out this link
for the weekly parent guides.
Our
Preschool kids
June series is Press Play. Join us as we discover, Who can trust God? I can trust God.
Check out this link
for the weekly parent guides.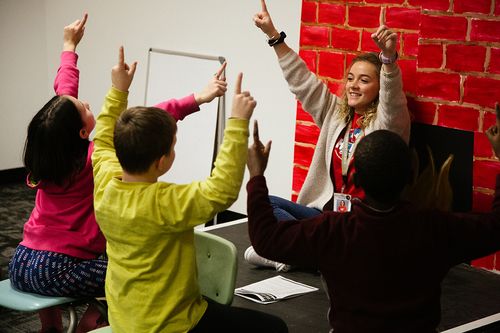 To Go Bags July / August 2021
Hero Central @home to go bags contain an activity that pertains to the Sunday lesson of the week as well as instructions and talking points for parents, the weekly devotions, and a treat. The bags are broken up into age groups: Preschool, Elementary, and PreTeen. Hero Central video lessons that go along with this information will be available on our website Sunday morning so your kids can enjoy Hero Central @home.
Sign up at
community-church.com/herocentral
by June 24th at 9am.
Memory Verse:
"Let us keep looking to Jesus. he is the one who started this journey of faith. And he is the one who completes this journey of faith." NIrV. Hebrews 12:2A
This week we are learning to:
FOCUS on what you can see.
That you can HEAR from God.
You can TALK with others about what you believe.
You can PRAY anytime, anywhere, about anything .
You can LIVE for God by loving others.
Jesus said, "Let the little children come to me..."
Hero Central works alongside parents in helping children establish a strong, Biblical foundation upon which to build their lives and develop a faith that, in God's timing, will lead them into personal relationship with Christ.
With a focus on the family, we will help parents build their family unit by applying Godly principles on a daily basis, thus enabling parents to become strong, Godly examples for their children and others to follow.
During the school year, Hero Central offers classes for children, nursery – 5th grade, at both locations. In Summer, classes are offered for nursery – pre-school. If you are new, please stop by the Hero Central desk to register and become part of the Hero Central family.
If you have any questions or would like to help out in a classroom, please email
Wendy Lenz-Schwersenska
.
We'd love to hear from you. Fill out the form below to get started.