"Do not store up for yourselves treasures on earth." Matthew 6:19
Sunday Mornings 9 & 10:45am
Join us for in person service:
We have services at Ryf Road & New City at 9 & 10:45am. Please sign up for the service you wish to attend. We have limited seating in order to maintain social distancing.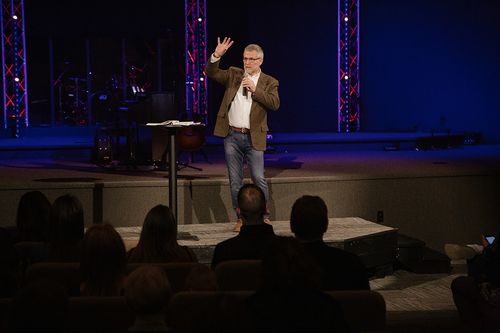 Hero Central
video lessons & parent guides are available on Sunday morning on the
Hero Central page
.
Offering
can be given
online
or mailed to Community Church 2351 Ryf Road Oshkosh, WI 54904.
According to the State of Wisconsin Health Emergency Order #82, face masks are required while indoors until the end of September. Please bring your own mask to church. We ask that you wear it when you enter the building and during service. You can remove it once you are outside.

We have made some changes for your safety. Please check out the videos from each site to see how things look for in person services.
Community Church Responds
Like so many of you, we have spent the last several days learning about the coronavirus (COVID-19) and how it is impacting our world. For Community Church, that means understanding how it affects each of you and our local community, and then making the necessary changes.
We are taking extra measures to minimize the risk of transmission and are following guidelines as well as advice from medical and government authorities to limit the spread of the virus. Learn more about the extra steps we are taking and any updates on our website.