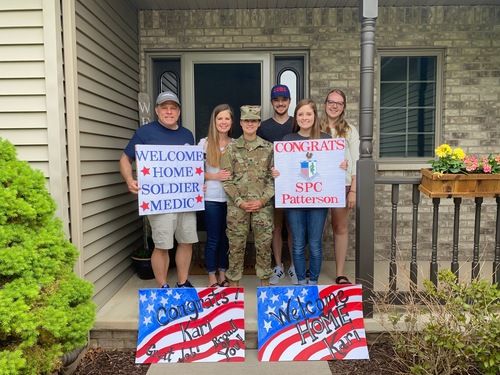 Welcome to our "News & Notes" blog!
Here you can find all the latest updates on what's happening at Community Church.
We are excited to be able to share
Hero Central @ home
with you. We have Hero Central to go bags that contain an activity that pertains to the Sunday lesson of the week as well as instructions and talking points for parents, this week's devotion, and a treat. The bags are broken up into age groups: Preschool, Elementary, and Preteen. Please sign up by 9am Friday at
community-church.com/herocentral
. Check out the video lessons & parent guides on our website.
Join us for
Story Time with Ms Wendy & Ollie the Owl
Tuesday nights at 7pm on
Hero Central Facebook page
.
Our 2020 VBS was scheduled to occur June 8th – June 12th . Due to health and safety regulations surrounding COVID -19, this event is cancelled.
Young Adult Ultimate Frisbee and Bonfire
on Saturday, June 13, 4:00-9:00pm. Join us at Jed and Kelika Campbell home (475 Glendale Dr, Oshkosh). Sign up at
community-church.com/youngadult
.
Save the Date! Young Adult Camping Trip
August 7th-9th. Watch for more details to come.
We look forward to worshiping with you online this Sunday.
Join us online at 9am or 10:45am as we continue our series,
Asking...for a Friend, What is Church?
Join us Sunday morning at 9 & 10:45am on these platforms.
Website:
community-church.com/live
Facebook:
facebook.com/oshkoshchurch
YouTube:
youtube.com/communitychurch
We have unofficially WELCOMED SUMMER! The weather this past weekend was beautiful. Post a picture with hashtag #iseeyoucc to show us how you are enjoying the summer weather.
If you have not seen your pictures appear in the preroll before services, please email them to
info@community-church.com
. Unfortunately, due to privacy settings on social media accounts we may not be able to view them.
THANK YOU for your continual faithfulness in giving.
You can give via the mobile app, through the
Community Church website
or mail checks to Community Church 2351 Ryf Road Oshkosh, WI 54904
Here are the songs we will be singing:
Rattle! - Elevation Worship
Open Up The Heavens - Vertical Worship
Amazing Grace (My Chains Are Gone) - Chris Tomlin
He's Always Been Faithful
Here is the sermon from last week: