Middle & High School Students plan to join us Wednesdays 6-8pm at Ryf Road.
Please watch this video below to get a brief update of what you can expect for your students this school year at CSM. Some changes include:
Keeping middle school and high school on the same night but splitting them up in the building.
"Break outs" - an opportunity for students to build relationships with each other and their leaders
VIP - what is it and how you can participate. Sign up here.
If you are not able to join us In Person - join us online at community-church.com/csmlive. Plan to join us at 7:15pm for live online CSM.
Let no one despise you for your youth, but set the believers an example in speech, in conduct, in love, in faith, in purity.
CSM is our Student Ministries Group at Community Church. Middle & High School Students are invited to join us Wednesday nights 6:00-8:00pm. Connect with friends, learn, worship and have lots of FUN!

We have a heart to see young people live out a real relationship with Christ every day. We partner with parents to help students (6th-12th grade) deepen their understanding of God's word as they develop into disciples of Him. At CSM we want to Reach, Connect and Empower each student. Reach those who are far from God with the life-changing message of Jesus. Connect believers with God and others through authentic community. Empower leaders to live a life of mission and multiplication.
2020-2021 School Year
Fall Kick off - September 9th 6pm
November 25th - No CSM
Snow Duels January 29-31, 2021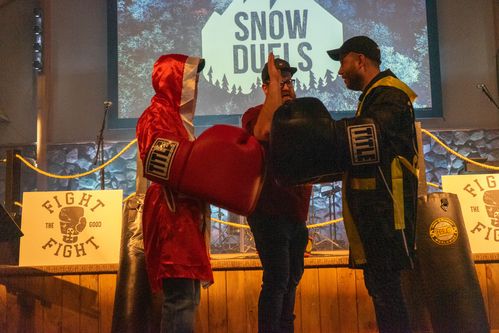 We now have a online store open to purchase your favorite CSM merchandise. We have t-shirts, sweatshirts, hats and more.