Go therefore and make disciples of all nations
The unchanging Gospel of Jesus Christ is the same Good News to be shared with all people!

Missions is about God's people, the Church, giving away the Good News to people who need to hear the message and see it lived out in action. We strive to accomplish this by sending people out from Community Church to our local neighborhoods as well as across the oceans. We also join with others in strategic partnerships to do what Jesus called his followers to do in making disciples.


Converge is a movement of churches working to help people meet, know and follow Jesus. We do this by starting and strengthening churches together worldwide.
Carol partners with Converge Great Lakes, working with the Deaf Ministry.
Active Missionaries & Mission Partnerships
Marenrri serves with Iglesia
Evangelica Hispanoamericana.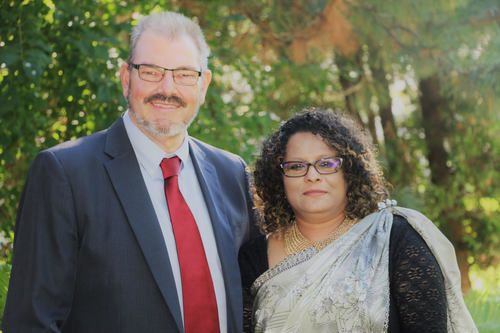 Harry & Jenny serve with
Cherith International.
Email
Damascus Road is dedicated to fighting the evil of human trafficking and sexual exploitation. They are committed to bring awareness through educating, restoring and empowering the abused, and advocating for the prevention and abolition of human trafficking.
Website
Community Church supports missionaries in parts of the world where security is a concern. For the protection of these missionaries, we do not post their information. We also support short term & internship missionaries. Please continue to keep all our missionaries in your prayers.
Cru Fox Valley is a Christian campus ministry, working with students and faculty on the college and university campuses in the Fox Valley.
Ministry Newsletter
Email
Fill out the mission's application below!