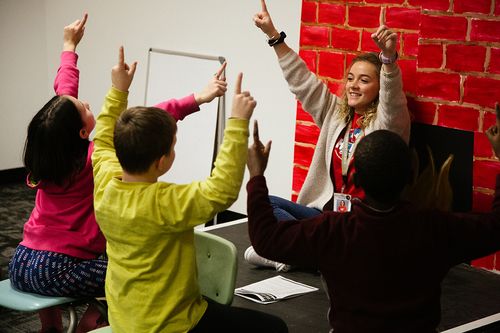 Welcome to our "News & Notes" blog! Here you can find all the latest updates on what's coming up at church, as well as some media recap from the past week. So, if you haven't been able to worship with us or just want to be kept up to date on the latest info, check out this blog!
FOCUS 2020 - THIS Sunday, January 26th at 3pm
.
Please sign up here
! Join us as we focus on the year ahead. We will discuss our budget, emphasis for this year, as well as get updates from many of our ministry leaders. We will also be offering seminars to help Each 1 Reach 1. Child Care will be provided.
Mark your calendar for the annual
Heritage Gala February 14th
. The Heritage Gala is a special dinner event held at Community Church Ryf Road. Each year this event benefits the mission trips and projects of Community Church. This year all donations will support the Poland Mission Trip & CSM Scholarships. Dinner and dessert will be prepared and served by the Poland Mission Team. Childcare will be provided by CSM students. Make your reservations at
community-church.com/gala
.
Do you like to garden? Consider joining the
Community Garden Facilitator Team
. They meet once a month, February through November to coordinate and encourage growth in the community garden. For more information please contact Adam Sattler at
sattler17@gmail.com
or 920-229-9774.
Weekend to Remember Marriage Conference
- Marriage is a lifelong adventure of growing together through every age and stage of life. The happiest couples are those who commit to learning skills that help them weather difficult seasons. It's your turn to make a great marriage happen.
Weekend to Remember
is coming soon to Appleton (February 14-16) & Madison (May 1-3). There will be a table set up in the lobby at Ryf Road this Sunday - stop by and find out more.
Young Adult Group
will be meeting for Pizza & Movie Night February 16th 5:30-9:30. Sign up at
community-church.com/youngadult
by February 15th.
Celebrate Recovery
meets on Sunday nights at 6:00. Come find freedom from your hurts, habits, and hangups and live the life God desires for you to live.
For more information on the groups offered at Community Church, please check out our
website
.
Join us for
IF:Oshkosh February 7-8, 2020
. At this two day conference we will turn off all the noise, get in the Word, experience powerful teaching, dive into authentic conversations, worship Jesus, and hear stories that will compel you to take your next steps towards life and peace. Cost is $20 and includes lunch.
Sign up TODAY!
Join us for our
Women's Retreat on March 20th - March 21st
at Green Lake Conference Center. Lynne Johnson will be speaking as we explore the theme of restoration.
Sign up today
!
Bible Study - The Case for Christ by Lee Strobel
lead by Mary Draeger and Markley Delikowski. Journey along with Lee Strobel on a quest for the truth about Jesus Christ. Do you have a friend or spouse question Jesus as the Son of God? Invite them to join you.
Join us for this 6 week study, Thursday evenings starting March 5th from 6-8pm. Please purchase revised edition workbook from Amazon.
The Little Free Pantry Challenge!
Hero Central classrooms will compete against one another to STOCK THE PANTRY! Bring in items now - February 23rd. The class with the most items will win donut / hot cocoa party on Sunday, March 8th. Would you like to get involved as a family? Sign up to deliver the donated items to the pantry and serve the community as a family. Email Wendy at
wendyls@community-church.com
to sign up.
Guyana 2020 Mission Trip will take place July 18-25. The first meeting is Tuesday, January 28th @6pm in the Fireside room. It is not too late to join the team! We are looking for people who love to serve and love kiddos! No experience or skills necessary. Just curious about the trip? Come to the meeting and have all your questions answered!
We look forward to worshiping with you this Sunday.
Join us at Ryf Road or New City at 9am or 10:45.
We will be continuing our series Luke: a documentary and focusing on Luke 4:31-44. We hope to see you Sunday at 9 or 10:45am.

Cafe' on Ryf: Join us in the cafe this Sunday! We will be serving delicious breakfast burritos and taco soup for lunch! Support Swaziland 2020!

Here are the songs we will be singing:
Praise Him Forever - Chris Tomlin
Echo - Elevation Worship
Let There Be Light - Hillsong Music
Where You Are- Community Worship
You Reign - Thankyou Music

Here is the sermon from last week:
We hope to see you Sunday at 9am or 10:45 as we continue our series in Luke focusing on Luke 4:31-44.

Here are the songs we will be singing:
Glorious Day - Passion
Voices - Community Worship
Yes I Will - Vertical Worship
Build My Life - Housefires
There's Nothing That Our God Can't Do - Passion

Here is the sermon from last week:
Check out these pictures from last week at New City.